Development of software applications is always a complex and a time depleting process. But big bang of applause to those high-end PHP frameworks, that developing a quicker application has now become easier and faster. That much needed app maintenance and scalability is now possible with the set of these highly functional frameworks, which compiles well with all the development standards and keeps code organized, in a way, helping application to evolve and grow over the time.
Thus, when time constraints are a big issue and you also want a high quality app in this limited time, then it is the best to use the frameworks. Some of the frameworks are used to build the practical and agile applications.
Laravel
Laravel is one of the highly used frameworks of the PHP developers. Because of the performance, scalability, features it offers, developers prefer Laravel.

Features
Contrast Contract is basically a set of interfaces that defines the core services.
Route Caching This feature speeds up the application route registration.
Inherent Database Version control
Composer – An amazing tool that lets you manage your application's third party packages easily.
Built-in unit testing and simply readable impressive syntax
Phalcon
Phalcon has been implemented as a C extension coupled with lower resource consumption.  Some of the excellent features included within this PHP Framework are translations, security, assets management, universal auto-loader and many more.

Features
Easy to use ORM
Little overhead as compared to other frameworks
Loosely coupled to allow developers to use the whole framework or selected objects
Neat and clean intuitive API with solid code written on powerful design patterns
Symfony 2
Symfony is a excellent framework for developing websites and applications. It has been built on top of Symfony components such as Drupal, Ez Publish, and phpBB.

Features
It is one the most stable, sustainable and flexible 3 in1 framework for developing websites.
Entirely Configurable with its "Dependency Injector" and "Event Dispatcher"
Standalone micro framework
Build and customize everything as per our own needs
Yii Framework
Yii is a feature rich framework that is high in performance. It does the entire grunge work at the backend while it lets us focus on the beauty of the code. It is considered as a fast, stable PHP framework. Equipped with Model-View-Controller (MVC) design pattern, rich feature layered caching scheme, Role based access and authentication, Database Access Objects(DAO), Ajax-enabled widgets and a detailed documents. Yii serves as an ideal framework for developing enterprise web applications, social media applications, SaaS, PaaS and a lot more.

Features
Powerful Caching system that loads your web applications extremely fast.
Security at its best with Yii. From input validation and output filtering to SQL injection attacks and cross-site scripting (XSS) prevention, it offers everything to ensure your application is safe and secure
It is designed in a way that you can even use codes from PEAR or ZEND framework into your Yii Web Application.
Built in authentication support that is facilitated via RBAC (Role Based Access Control).
Offers professionally clean and reusable code that follows MVC pattern
Supports message translation, date and time formatting, number formatting, and interface localization
Codeigniter
            Codeigniter is one of the simple and elegant toolkits for creating feature-loaded and visual impressive web applications. Some of the interesting features include zero configuration, no large-scale monolithic libraries, compatibility with standard hosting, no restrictive coding rules, no need for template language and many more.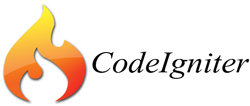 Features
Offers amazing control in comparison to other frameworks specially Yii.
Best framework for beginners
High performance and characteristics delivered with standard hosting
Zero configuration required to let the task easier
Large scale monolithic libraries that let complexity break into simplicity
Cake PHP 3.0
CakePHP 3.0 comes loaded with noteworthy features letting in heightened components and helpers, improved session management, improved consistency of conventions, ORM improvements and many more. CakePHP 3.0 comes with increased modularity, allowing you to create more standalone libraries in addition to reducing coupling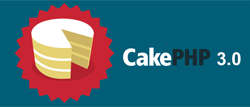 Features
No complicated XML/YAML file configurations to set up databases
Perfectly suited for commercial applications
Immense Built functionalities like Translation access, database access, caching, validation and authentication
Securing your App from antisocial elements through CSRF protection, form tampering protection, SQL injection prevention, XSS prevention.
Good code generation and scaffolding features that rapidly build prototypes to suit all your needs
Zend Framework
          Zend is one of the famous frameworks for building high performing web applications. Some of the interesting features include modularity, extensibility, enterprise ready and a vibrant community. Zend comes with cryptographic and secure coding tools which allow you to execute web app development projects in a flawless manner.

Features
Agile Design methodology that focuses on delivering the high quality enterprise apps
Inherently splendid streamlining and automation process that brings software from codes to production
Offers the most efficiently designed workflows and API-centric applications that deploy incredibly fast
Instant Online Debugging and PHP Unit testing tools to assist with codes and test case report.
Intuitively connected Database Wizard and Editable Table Viewer for exclusive database connectivity.
Conclusion
          When it comes to PHP Frameworks that build high performing web applications, Zend is considered as one of the most popular. When comparing between the top seven PHP frameworks – Laravel, Phalcon, Symfony 2, Codeigniter, Yii and Zend. From analyzing Google trends and popular votes to breaking down and zooming in on various features, this info graphic lets you take a close look at these leading PHP frameworks.